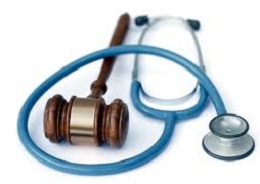 The drugs giant is on a move to take legal action on account of stopping the use of cheap alternative for eye treatment. NHS trusts is advising its customers to use Avastin, which is made by Roche and is actually a cancer drug, which in spite of not being licensed for eye conditions is used in low doses at around £60 a shot from Lucentis, which is about 15 times more expensive.
Lucentis, which is made by Novartis has been approved by the National Institute for Health and Clinical Excellence and will costs around £900 for one injection.
Novartis, is seeking a judicial review of the policy of paying for Avastin as an alternative to Lucentis by the Southampton, Hampshire, Isle of Wight and Portsmouth Primary Care Trust Cluster.
The two drugs are mainly used to treat wet age related macular degeneration, which may even cause blindness among people.
According to a spokesman, according to PCT Avastin is more cost effective and clinically effective as Lucentis and he also said that they had taken legal advice and believes that its policy of letting doctors to choose between the drugs as legal.
 Helen Jackman, the chief executive of the Macular Disease Society, in a statement made pointed out that many retinal specialists are of the view that Avastin is as safe and effective as Lucentis She further said that there exists an increasing need for a natural solution to this uncertainty.