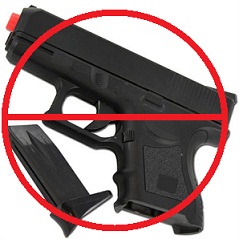 The United States of America is set for a long legal battle to bring the perpetrators of the 9/11 attacks to book. One of the lawyers went to the extent of saying that the issue might never be resolved. The military tribunal is not expected to start the trial until next year. The preview to the trial so far has been strewn with disputes about torture and the appropriateness of a military trial. The defendants have so far refused to enter plea and demanded a full reading of the charges levied against them. The next hearing has been kept for June 12th.
"However long the journey … the United States is committed to accountability under law for those who have plotted to attack our nation and to kill innocent people," said the judge army colonel James Pohl.
The charges that military tribunals are inappropriate were dealt with by stating that the system was endorsed by the President and the United States Congress. An issue that has constantly been discussed has been whether the terrorists should be tried in a civilian court or a military court. Another problem has been the refusal of the defendants to accept the legitimacy of the courts and far so far refused to answer the judges.
There have also been accusations of torture by the military. Officials have stated that torture tainted evidence would not be used. However they also stated that the alternative ways not to let the perpetrators to walk scot free. Other evidence must be gathered so that justice may be arrived at.