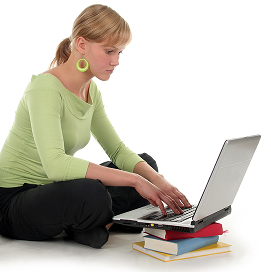 It's a web revolution era that we're living in.  And now to add another feather to its cap, we're going to have online courses to do programs in law. It is being designed to impart quality education to those who desire it, but who cannot uproot their lives and relocate to the United States for the same. There will be teacher-student webcam classes and self paced study courses and online material. This all new venture is being organized for the first time by the Law School of Washington University in collaboration with 2tor an education technology company based in Maryland.
The vision is an entirely online course intended for a master's degree in United States law meant for lawyers practicing overseas.  Law is one of the last minute stragglers who haven't caught up with the education revolution using technology. This collaboration between a law school and a technology company is a novel concept and one of the only ones of its kind.
The new course is not going to make the student eligible to write the nationwide bar exam. It will prepare students to take California bar exam though. Largely due to the stringent rules of the American Bar Association, only those with a Juries Doctor degree from institutions recognized by the bar can take the nationwide bar examination. Beyond that the different state rules apply on who can take the bar exam.
Class sizes have been fixed at around 20 odd students to a batch. The university hopes to induct the first batch and begin training by January 2013. They plan on having four small batches a year. This small class size ensures that students get in personal attention and quality time with the professor.