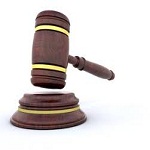 Emergency management law was not liked by the voters of Michigan who voted against it. The legislation has now passed the Local Government and School District Fiscal Responsibility Act in which bankruptcy has been resurrected in financial emergency situations.
Aftermath of a recession that started in 2000 and battered cities and school districts across the state, Michigan former emergency management law, Public Act 4 was criticized as being too much power controlled by state on local small government. During financial setbacks, it would become worse and the disrupting economic crisis would face cold, bad days by the hands of law apart from the prevailing bankruptcy issue. The new bill would restore key powers while giving local governments more involvement at various points in the process.
Louis "Bud" Schimmel, a Michigan public finance veteran voiced, "Everybody is talking about the Chapter 9 provision, and if all else fails, that's an option, But I've taken what is probably the worst situation in Michigan, or darn close to it, and I've been able to pretty well straighten it around with an EM," he said. "This new act provides the tools you need, so I don't see bankruptcy happening really quickly."

"From the investment perspective, there is a lot of comfort knowing that even though Michigan has gone through profound economic structural changes, they have a track record of keeping cities out of bankruptcy or causing bondholders to suffer losses," Ciccarone, chief research officer at McDonnell Investment Management, said. "The state program for EMs has kept some severely challenged communities that otherwise might have gone into bankruptcy out of bankruptcy, and that record is admirable."
Senate Bill 865 now guarantees the local governing body and mayor the ability to vote out an emergency manager after one year and replace the manager with a mediator. Good for Detroit from an investor standpoint, local bankruptcies can be a fairytale soon.
Shalini Singh,
Gujarat National Law University,
Gandhinagar, Gujarat