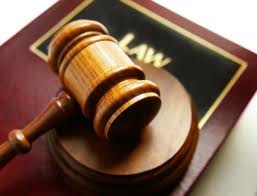 Software giant Microsoft agreed to pay $1.3 million each for 800 patents which was originally held by AOL. This huge price of $1 billion reflects the key role played by patents in loba business and legal strategies of the major technology giants such as Microsoft, Apple, Google, Samsung and HTC.
In this era patent related disputes are running all over the world, major companies are entering into disputes alleging their rivals for using similar technology.
According to James E. Bessen, a patent expert and lecturer at the Boston University School of Law, this very step taken by Microsoft shows that Microsoft is trying to increase its weapons, even though it being expensive.
According to Kevin G. Rivette, a managing partner of 3LP Advisors, a patent consulting company in Silicon Valley, patents AOL is selling to Microsoft include Internet patents such as searching, e-mailing, instant chat messaging and online custom advertisements, to media, Further he said that AOL, is increasing its focus, acquiring The Huffington Post and Tech Crunch, a technology news and gossip site.
According to analysts Microsoft's step of increasing its patents can be said as to strengthen itself from handset makers which are using m its rivals such as Google and Apple google's android such as HTC, Samsung and LG.
Patent prices are increasing day by day. Last August Google  paid $12.5 billion for Motorola Mobility, a mobile phone maker with a trove of 17,000 patents. Facebook said it bought 750 patents from IBM as a measure to counter sue its opponent Yahoo.
Microsoft is a holder of almost 20,000 patents, without considering those patents which are pending and this amounts for about four times what Apple holds.