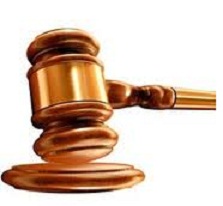 In another dramatic turn, in one of the longest fought patent litigation  in  the technological world, a regional court in Mannheim, Germany ruled in favor of Motorola Holdings Inc., in a suit between the company and global  software giant, Microsoft Corp. The Court held that Microsoft had infringed Motorola's patents relating to the H.264 compression standard, a video compression software and ordered Microsoft to remove two of its products – Windows 7 Operating System and X box 360 gaming consoles- from the German Market, thereby granting Motorola's request for injunction against the sale of the above.
This decision is part of a set of litigation between Motorola and Microsoft. The primary case originated in the United States in 2010, wherein Microsoft had approached the US District Court in Seattle alleging that Motorola had committed breach of its agreement with standard setting bodies by seeking unfair and unreasonable fees for usage of patented technologies held by it. Microsoft had further submitted that since the technology in question is a "standard essential patent" used in viewing videos online and in wireless technology, Motorola is obliged to license the same at fair, reasonable and non- discriminatory terms (FRAND) to competitors. The dispute before the German court was that Xbox and Windows infringe German patents of Motorola and the same was related to the matter at hand in Seattle.
Since both these matters were related, the Seattle Court granted a preliminary injunction to Microsoft whereby Motorola is prevented from enforcing the German Court order, subject to pending of the suit in Seattle. The federal Court at Seattle is scheduled to hear the matter on May 7, 2012 and will decide whether Motorola has violated its duty to provide standard essential patents under FRAND terms. The injunction has come as a boon to Microsoft in the light of the above decision by the German Court and will be valid through the May 7 hearing.
Furthermore, a European Commission investigation has been undertaken against Motorola in the light of complaints received from Microsoft and Apple with respect to violation by the former of FRAND terms in providing standard essential patents.
However, in April a judge of the US International Trade Commission held that Microsoft violated four of Motorola patents with respect to their usage in X box.
In the light of the two non-favorable decisions i.e. by the Mannheim Court and the US International Trade Commission and a favorable response by the European Commission, the decision of the Seattle Court is of much significance.
In the mean time, Microsoft in a statement has said that it will appeal against the Mannheim decision.