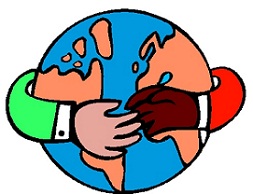 The social networking site, MySpace has entered into a settlement with the Federal Trade Commission (FTC) regarding a private investigator initiated against it. The allegation is that MySpace misrepresented its privacy policy to users with respect to sharing of personal data of users.
As per its privacy policy, Myspace had undertaken to obtain user consent before divulging personal information to a third party, including a certain "Friend ID" that was assigned to each profile. Such an ID can be used to decipher the user's Myspace profile and the information available on it. Myspace provided the same to advertisers in clear violation of its privacy policy, United States privacy laws and provisions of U.S.-EU Safe Harbor Framework.
As per the settlement agreement, the networking site has undertaken to formulate and enforce a comprehensive privacy policy. In addition, MySpace has agreed to refrain from any such future misrepresentation and has agreed to undergo a regular and independent review of its privacy policies for the next twenty years.
Once a popular website, Myspace, lost popularity after the advent of Facebook and was acquired by New Corp. and then California based online and network operator, Specific Media.
Myspace is the latest amongst the internet stalwarts who have recently been under the FTC scanner. Facebook had entered into a pact with FTC regarding the display of user profile and changing of its privacy controls without consent. Google also had to enter into a a similar settlement with respect to its social networking service Buzz and is now again under scanner for having hacked Apple's Safari browser and tracing browsing activities on iPhones and iPads. Both Google and Facebook, like Myspace, had to agree for FTC privacy audits for the next twenty years.
The internet has revolutionized the way we live today. It has changed the telecommunications sector and the commercial sector in a way that is unimaginable and has become quintessential in almost all aspects of living. However, law enforcement agencies around the world have taken notice of the dangers that the internet poses and is monitoring the activities therein closely. Issues related to data privacy have cropped up and holds center stage today in debates regarding internet communication. Both internationally and nationally governmental agencies have laid down strict regulations to ensure privacy and data protection. The FTC crackdown is a mere testimony of such Government commitment.