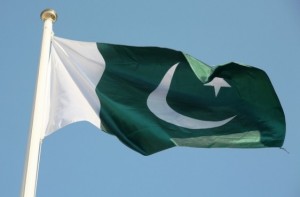 The Pakistan government issued a show cause notice to the Defence Secretary Lt Gen (retired) Khalid Naeem Lodhi for allegedly filing an affidavit on the memo scandal before the Supreme Court without the approval of the Defence Minister. The Pakistan government has been at loggerheads with the army for quite some time now.
He notice was issued to Lodhi last week and as he is considered to be a close ally of the army chief Gen Ashfaq Parvez Kayani owing to which it is unlikely that he will be removed as the government does not want any confrontation with the powerful military force of Pakistan.
The insiders in the ruling Pakistan People's Party said that the Prime Minister Yousuf Raza Gilllani criticized Lodhi vehemently due to Lodhi's refusal to obey an order of the government.
The government was aggravated at the affidavit submitted by Lodhi to the court stating that the Defense Ministry had no operational control over the army and the Inter-Services Intelligence agency on December 21st. The contentious affidavit had not been approved by the Defense Minister Chaudhry Ahmed Mukhtar.
Subsequent to Lodhi tendering the controversial affidavit, Prime Minister Gilani had directed him to submit a fresh affidavit which was in line with the stand of the government which he refused to comply with. This was the main reason for the fury of the PPP leadership.
The affidavit of Lodhi is said to have strengthened the impression that there is grave separations between the civilian and military on the memo scandal and whipped up stories about an imminent clash between the two institutions.
Gilani, in the Parliament, said that the army should not function as a "state within a state" and also questioned the failure of the forces to sense the presence of Osama bin Laden in Pakistan for over a time period of six years.
The chiefs of the army and ISI and the Defence Secretary is said to have turned a deaf ear to the request of the government to submit their affidavits to the court through the Prime Minister's Office and the Law Ministry.
Pakistan Govt issues showcause notice on memo scandal
Report by Radhalakshmi R