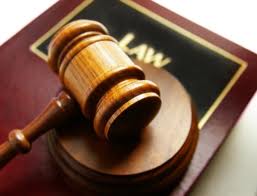 Teva Pharmaceutical Industries Ltd. (TEVA)  filed a law suit against Netherlands based Synthon B V in the federal court of New York. TEVA has filed the suit against Synthon for its attempt to sell a generic version of the multiple sclerosis drug Copaxone.
In the law suit filed Israeli based TEVA, had accused Synthon BV of infringing seven patents which they already have licensed from the Yeda Research & Development Co. Further as a part of an attempt to sell Capaxone, Synthon has filed an application, seeking approval for a generic version of the drug from the US Food and Drug Administration,
Capaxone is mainly prescribed by doctors to multiple sclerosis patients for reducing the frequency of relapses. Capxone created  sales of$3.9 billion in 2011
Further adding to this Synthon has also filed a document before the FDA stating TEVA"S patent claim to be invalid and unenforceable.