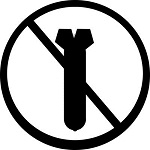 Technology is the new flavor for lawsuits. After prolonged negotiations with Ericsson Samsung refused to sign a licensing agreement and now Ericsson is claiming that Samsung has infringed its patent. This battle is between the world's largest makers of wireless network equipment against makers of most popular Android smart phones on the market along with hordes of other hardware.
With Samsung losing the field with apple, it might have come as a blow to Samsung who is declining an interest in the matter saying that the disputed patent is an essential which is required in wireless and consumer electronics products everywhere. That it is indisputable technology and Ericsson is just harassing the giant. With a patent complaint against Samsung Electronics with the US International Trade Commission, The Swedish handset maker also filed a patent suit against Samsung in a US court last week. So maybe, Samsung is really being harassed. Companies often file complaints against their rivals with the ITCH after they file patent suits in US courts to increase the pressure. Samsung was also quoted as saying that Ericsson had demanded huge royalties which deterred them to seal the deal. AND that they cannot accept extreme demands which was without any strong base.
Ericsson has also initiated to ban the imports of products of Samsung that infringe on intellectual property, which qualifies as unfair trade. With many technology giants filing suits against each other, Samsung seems the most favorite rival of all. With upcoming updates, we will be able to know who wins the battle of patent ambiguity.
Patent infringement lawsuit by Ericsson against Samsung
Shalini Singh,
Gujarat National Law University,
Gandhinagar, Gujarat