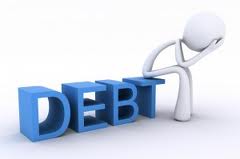 Memphis based Pinnacle Airlines, filed for bankruptcy protection to deal with its mountaineering debts which was mainly as a result of increasing fuel prices and decrease in travel demands.
Pinnacle Airlines mainly function for various regional airlines such as Delta Connection and for bigger-name partners such as Delta Air Lines, United Airlines and US Airways. The company said that it will continue its work with Delta and will cancel its contract with United Airlines and US Airways.
Pinnacle airlines presently has 8,000 employees is planning to cut the number of employees. The company further said that they had received a commitment for $74.3 million from Delta which will help them out of the stressful conditions.
According to Ray Neidl an airline analyst at the Maxim group the only reason for the existence of Pinnacle is the Delta group further because of the high fuel cost Pinnacle is uneconomical and is running at heavy loss.
According to a spokesman of the Pinnacle airlines, Pinnacles contract with US Airways was already expiring and the bankruptcy has no effect on the operations of the airlines.
According to the court filing Pinnacles estimated assets and liabilities are above 1 billion So the future of Pinnacle Airlines is under risk.
Navanitha Warrier,
Kerala Law Academy
Also Read : Bankruptcy filed by AFA, largest beef processor of US