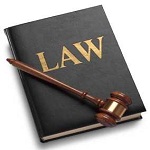 The Newtown massacre at Sandy Hook Elementary School which rocked the legal fraternity and the world has got some good news. Attorney Ron Bellenot, whose practice focuses on criminal and civil litigation and foreclosures, is one of the many lawyers who are ready to offer pro bono help to residents of Newton who lost their children in the unfortunate shooting. He said, "It's so early … people are just getting through these funerals right now. They're just trying to get through this week. There still are more funerals to come. i can see processions moving past my office We put it out there, we are willing to help. We sent out a note to everyone we know."
Lawyers not only from Newton but all over USA are pouring in calls and contacts to help in any way they can. The people affected by the tragedy are glad that there is some hope to get justice without haggling much. Rodgers and two other lawyers, who practice in Bridgeport, and another who lives in Newtown but practices in Danbury are voluntarily providing Pro Bono legal service to charitable organizations.
America woke up to one of the worst shooting massacres at Sandy Hook elementary school in Newtown, about 65 miles north-east of New York, where 18 children died at the scene and two more died in hospital. Few days earlier, two people were killed by a gunman at a shopping mall in Portland, Oregon.
Shalini Singh,
Gujarat National Law University,
Gandhinagar, Gujarat