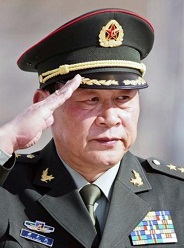 Chinese Defense Minister General Liang Guanglie on Monday, September 3rd, committed a serious breach of protocol by handing over Rs. 50,000/- to two officials of the Indian Air Force. The minister had come down to India to attend delegation level talks in Delhi. Two officials of the Indian Air Force (IAF) (pilots) and an Avro Aircraft were sent to Mumbai to fetch the Minister from Mumbai to Delhi to attend the talk. This aircraft was from the communication squadron of the IAF which is tasked to ferry senior officials and dignitaries including the Indian Prime Minister and the President.
Handing over Small mementos and other token of appreciation is natural and common among delegates who are assisted by the crew from the IAF. However handing over money is against the protocol. The money was handed over in two packets and the pilots realized that it was currency only after opening the packets. They immediately informed the IAF headquarters and in turn they informed the Ministry of Defense. The money is proposed to be deposited in the Government treasury. However, the money might be returned to the Chinese Government owing to the protocols in existence.
This is not the first time that protocol has been bleached by the Chinese. In 1991 Prime Minister Li Peng also handed over an envelope containing Rs 500 to the Intelligence Bureau (IB) officer who was his liaison officer. Media reports say that the money was immediately returned back to the embassy China.