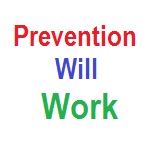 After the invitation was sent to the man on road to contribute to the rape law committee to review the ongoing rape laws, social activists and civil society members are offering diverse responses. The Indian Penal Code (IPC) Section 376 provides maximum life imprisonment for rape right now. The Imrana rape case, Aruna Shanbaug case, Mathura rape case are some of the unfortunate cases which had made the government and legislator sit and take notice.  The Verma committee has invited people to give their suggestions and views by January 5 by email at justice.verma@nic.in or fax at 01123092675.
Justice J S Verma formed the three-member committee in the recent wake of Delhi gang rape. Many institutions and women across the country feel that rape is a greater crime than murder and that rapists should be awarded death and nothing less. Former solicitor general Gopal Subramaniam and former Himachal Pradesh Chief Justice Laila Seth are other members included in the committee.
Sarat Das, state secretary, Students' Federation of India said, "Whatever sentence is there under the IPC is alright, but there is a need for reform in the trial process of rape cases. Women have to face a lot of harassment as the cases linger on for years. Trial of rape cases must be in dedicated fast track courts. The committee should be more sensitive to the plight of victims,"
A public rally to protest the gang rape shame had taken place in Delhi and Bhubaneswar earlier. Many students and organizations had participated. The protest had turned violent too. Pradip Pradhan, an RTI activist had said that fast track courts to deal with all the sex related offences is mandatory and not only rape but all cases of women harassment are a worrying issue in India. It should be mandatory to post a fixed percentage of women in these courts to ensure that the victims are dealt with more sensibly, he added.
In 30 days total, the review committee will come up with a definite change plan and instant implementations.