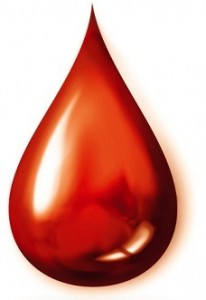 A Guernsey based auction site has put up among other odd things, a vial of blood belonging to the erstwhile President of the USA, Ronald Reagan. There were reportedly three bidders already for the vial containing dry blood belonging to the former US president. The bidding which is going to close on Thursday had already reached $14,475 as of late Tuesday. The vial which is 5 inches long and half inch in diameter contains the dried blood allegedly belonging to the ex president complete with a lab report and a letter from the original seller claiming that the vial belonged to his family since 1981; that his mother worked in the laboratory where the presidents blood samples were tested after he was shot 69 days into his first term in 1981 by a mentally unsound person. The seller claims he offered the blood to the Reagan National Library three to four months back but was rejected, and so he offered the blood to this online auction website.
Aggravated by this the Ronald Reagan Presidential Foundation has threatened a lawsuit against both the seller and the website. They have claimed that they have set up an enquiry into the matter to verify its truth. And they have said that if it is true they will proceed against the website. They have also contacted the George Washington University Hospital, where he was rushed to after he was shot, and has asked them to find out how this could possibly happen.  They have said that if the story is true that it is a craven act and that they will use every legal means possible to stop its sale or purchase. Through the seller has claimed that he gave up the blood for auction only after it was rejected by the Reagan National Library, the Foundation has said that it is no excuse to sell the blood of the former president.
The former president's wife Nancy Reagan, who is now 90, has not made any comment. The Executive director of the foundation was quoted saying, "any individual, including a president of the United States, should feel confident that once they enter into the care of a medical system, their privacy and rights should be held inviolable."
Among other odd things for sale on this online auction website was a lock of burnt hair of Michael, a state piece of cake from the last royal wedding.