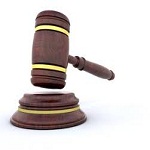 India finally agreed Moscow to take legal recourse over the Sistema issue, after repeated threats and pressure from the Russian authorities. It was shortly after the Russian Ambassador to India, threatened to go to the International Court of Arbitration for solving the issue. Sistema Shyam Teleservices Ltd (SSTL) is a joint venture by the Russian conglomerate Sistema and India's Shyam Group. It was involved in the cancellation of 2G licenses.
The case is pending in the Supreme Court of India and Russia believes that the Indian Government is not initiating enough to solve the issue. The company claims to have been losing $ 50 million every month after the Supreme Court quashed its mobile permits.
Sistema holds 56.68% stake in the Joint Venture, whose 21 out of 22 licenses were cancelled by the Supreme Court, on the grounds that they were issued by the telecom minister A. Raja and were arbitrary and unconstitutional. Russian Government holds 17.4% stake in the venture.
Russia at liberty to take legal recourse over Sistema
Anjana Ravi,
NUALS