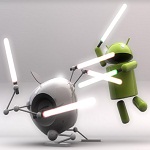 The Electronics giant Samsung Electronics Co. is inquiring into the details of settlement over patents between Apple and HTC, the Taiwanese Mobile Company. Samsung has asked a Court to compel Apple to turnover a copy of its settlement with HTC.
The argument of Samsung was based on an effort to stop Apple from imposing a ban on the sale of their products in the US. The filing was in a Federal Court in San Jose, California.  According to the filing, the Apple-HTC settlement agreement may weaken Apple's allegation that Samsung's patent breach cannot be concluded with license payments.
Apple, once had alleged that HTC copied the features that made its iPhone matchless from others. But on Nov 10 Apple set down all lawsuits with HTC and consented to a 10-year licensing deal. This has given a sign to a new inclination to settle down patent disputes in peaceful means.