Samsung Galaxy smart phones and tablets infringe Apple patents: Dutch Court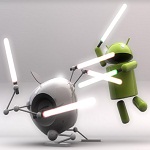 A Dutch court on Wednesday ruled that few of Galaxy smartphones and tablets violate an Apple patent in the most recent round of the mobile giants' legal battle worldwide.
According to the court's order Samsung has to pay Apple damages, evaluated by the profits made by its sales. This recent suit was in relation to the Android operating system versions 2.2.1 and 3.0 used on Galaxy smartphones and tablets.
This is one among the multiple patent lawsuits between Samsung and Apple in 10 different countries. This is the aftermath of their battle to rule the lucrative mobile market and triumph over consumers with their newest gadgets.
Last month, in an introductory decision a U.S trade panel judge ruled that Samsung infringed Apple patents to make its phones and tablets. Samsung also won a court case last month when a Dutch court ruled the company did not violate an Apple patent using certain multi-touch techniques in manufacturing its smartphones and tablets.