Sanford ltd. convicted for dumping contaminated oil waste into the US water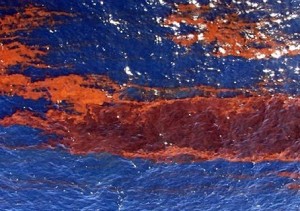 The New Zealand fishing company, Sanford ltd. was convicted by a federal jury for dumping of oil wastes into the water of United States and also convicted one of the company's employees for recording false information. The oil waste which was dumped into the sea polluted the water because pollution precautionary equipments weren't used. The oil is known as bilge waste, it is contaminated with oil, lubrication fluids and other liquids which leaks out from the ship's engines or pipes and hoses. The company has been asked to pay compensation money up to $3 million. It was argued before the jury that the Sanford ltd. never took the precautionary steps before dumping the oil waste into the sea and the company later in its records stated falsely that it had taken the required precautions, by this very act of the company ,it had violated the U.S. anti-pollution Laws. The company was acquitted only on the obstruction of justice charge, thereafter Mr.James Pogue the chief engineer of the fishing vessel was convicted for two of the three charges, he was acquitted on the conspiracy charge. It was further argued by the prosecutor that the sole intention of putting false information regarding the use of pollution control prevention equipment in the oil record book was done to impede, obstruct and influence the investigation and working matters which was within the jurisdiction of the United States coast guard.
However another chief engineer of the vessel Mr. Rolando Tan Vano, some charges against him was dismissed as he reached a plea bargain with prosecutors. Sanford Ltd. of Auckland is sentenced to next hearing on 16th November.
Priyanka S Kumar
School of Law Christ University,
Bangalore