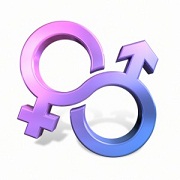 Argentina has made sex change surgery a legal right for those who want it. People would now be able to get then as part of their private or public health care plans. This is all part of the new gender laws approved on Wednesday.
This new law gives people the right to specify what their gender would be in the civil registry. This law was passed with an overwhelming 55-0 margin with one absentee.
Any person can officially change his sex without the hassle of seeking the approval of the state or a doctor. Argentina citizens who want to alter their body will be helped by health care companies. They will have to provide them with surgery and hormone therapy. Treatments like surgeries and therapies for changing the gender will be included in the so called Obligatory Medical Plans.
As people will be able to change their identities on paper they would not be forced to make surgical changes, this makes the process reversible in case there is a change in self image later. Argentina is one of the countries which are in the forefront of such rights.
Children are also given a place in the law. Those below eighteen who wish to change their gender identity are allowed to do so. So are children who might be forced by their parents to change their gender protected by the law.