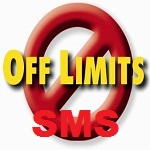 The Telecom Regulatory Authority of India (TRAI) has once again restricted the number of SMS that can be sent from one SIM card in a day. This is in support to the government's efforts to prevent spam messages.
According to the officials a minimum charge of 50 paisa will be charged for every SMS sent above the limit of 100. This is in reply to the frequent complaints from consumers throughout the country who are receiving unsolicited promotional text messages repeatedly from unregistered telemarketers.
According to the reports, the telemarketers are found to be misusing the concessional SMS offers of the telecom operators for promoting their products and services and are being sent in bulk to the consumers.' The Government aims to stop unregistered telemarketers from misusing SMS packages or tariff plans for sending bulk promotional SMS' said N. Parameswaran, TRAI principal adviser. However, registered telemarketers, transactional message-sending entities and telephone numbers are exempted from the restriction.
The operators in India are asked to track the issues and make sure the restriction is implemented within a time period of 15 days. According to the official, these are some initial steps taken by the government and more will follow. TRAI had also invited suggestions from the operators on ways to tackle the issue of unsolicited spam which is being frequently complained by consumers.
Nissy Ann Mathews,
D.E.S LAW COLLEGE
PUNE