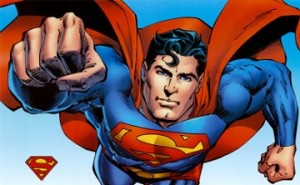 Judge Otis D. Wright II of Federal District Court, US, late this Wednesday ruled that the legal heirs of the DC Comic books superhero "Superman's" co-creator Mr. Joseph Shuster had no legal rights to seize control over property belonging to Superman thereby controlling its franchise. Efforts were made by the legal heirs of Mr. Schuester to recapture the rights pertaining to Superman from Warner but they seem to have failed in their attempt to do so. The case was filed by the legal heirs of Mr. Schuester based on a ruled passed by the judge in 2008 which stated that an interest in Superman should revert to the heirs of the characters creator, Mr. Jerome Siegel. However it is to be noted that the rule pertaining to Copyright Law were re-written in the year 1999 which allowed legal heirs to reclaim prior copyrights under certain conditions.
Judge Wright, however correctly pointed out that, there was a stark difference between Mr. Shuster's and Mr. Siegel legal heirs claim over the legal rights of Superman. Mr. Shuster's heirs cannot make a reclaim on the rights of the character for the mere fact that, in 1992 just after Mr. Shuster's death, an agreement was enrolled into by Ms. Jean Peavy, Mr. Shuster's sister, in which she forfeited this right available in return for settlement and payment of debts which were due and amounting to $25,000 a year for rest of her life with the Warner's. Therefore Judge Wright found out that the contract was completely settled and no dues emerged from such a contract after its performance and hence the resent claim made by the legal heirs of Mr. Shuster's does not hold valid. It was also stated that the President of DC Comics had given Ms. Peavey prior warnings before the contract was entered into.
Ms. Peavy's lawyer, Marc Toberoff however surprised by the decision ruled by the Federal Court, said that "it is quiet surprising that the judge appeared to emphatically agree and go with the position as stated by the Warner's at the summary judgment hearing." With the ruling in favor of Warner and DC Comics, they are now free and can move forward with the plans to mine Superman as they see fit. A Blockbuster movie is up for release this coming June 2013 by name, "Man of Steel" and the studio hopes to make sequels with regards to the same.
However this does not mean that the fight for claim over the Superman property is over. The heirs of Mr. Schuester have options left before them to go for an appeal and on the other hand Warner itself opted to go for an appeal which is due next month, over the 2008 ruling, by which legal rights were granted to the legal heirs of Mr. Siegel.
APARNA D. SHENOY
School of Law, Christ University,
Bangalore