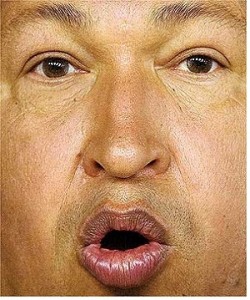 Eladio Aponte, Ex judge of Supreme Court, who was removed from his post during last month for assisting drug traffickers now criticize the President Hugo Chavez Government for assisting drug traffickers.
According to a statement made by a Costa Rican official, Aponte fled two weeks before to United States and that before fleeing he had contacted US Drug Enforcement Administration
The Chavez government is accusing DEA for using a judge as a political tool against them and for attacking them. United States will use all evidence to fight against Chavez government and if Aponte's claim is right it will be regarded as a powerful political tool.
Chavez government has ended cooperation with the DEA in 2005 alleging that the agents were spying and violating the sovereignty of Venezuela. Venezuela is a major oil producing country, providing about 10 percent of U S crude and fuel imports
United States is criticizing Venezuelan government for not taking any action against drug trafficking and for appointing corrupt military officers to top positions.
Chavez said that Venezuela has made a great progress in fighting drug trafficking across its borders and he in its statement has criticized his self styled revolution
Nicholas, Venezuelan Foreign Minister is of the opinion that the very fact that Chavez government has removed Aponte, itself clearly points out the fact that Venezuela's judiciary was working properly.