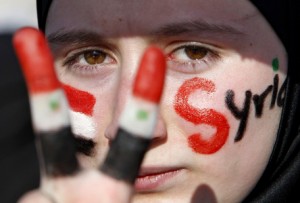 Russia, who has been causing impediment for any UN action on Syria for months, surprised other members of the 15- member nation council by proposing a draft resolution which criticizes the violence by all sides in Syria.
The draft resolution put forth by Russia condemning the Syria crackdown and the aggression by both Syria's government and the opposition. The resolution appears to make an attempt for negotiations knotty between the main powers and the government of Syria. This provides a major concern for the West as it may prove as a major obstacle for resolving the problems.
France vehemently criticized the motion from Russia as "totally unbalanced" while the European nations and the United States on the council is desirous of having talks with the nation.
The UN alleged that President Bashar al-Assad's onslaught on the opposition protests has claimed the lives of as many as 5,000 people ever since mid-March. However a European Resolution against Syria was vetoed by Russia and China in October and had indicted for western powers for making the western powers of making the earliest steps towards a regime change.
Western nations criticized the resolution stating that it is not stringent enough on the Damascus government and it also expressed its concern as regards to "the illegal supply of weapons to the armed groups in Syria".
The resolution has garnered the support of a number of members of the council, including the support of India, although the West has insisted on stronger condemnation of rights violations by the Assad government and stronger support for Arab League action against Syria, including its sanctions.
Syria crisis: West demands amend to Russia's UN resolution
Report by Radhalakshmi R