Boston marathon tragedy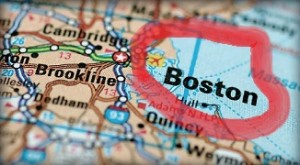 Monday, 15th of April 2013 was a tragic day for the people of Boston. Two bombs exploded near the finishing line of the Boston marathon which is conducted on the third Monday of April every year. According to the reports, three people have lost their lives and there are around 130 people known to be injured. Many of the people injured include children and out of the three who lost their lives, there is also an eight year old boy. After the first two explosions, a third explosion was also reported. The marathon runners had not completed the race when the event occurred. One of the explosions was near the Copley hotel which remains closed.
The investigation is by the Federal Bureau of Investigation (FBI) and says it is a terror attack.  According to the police commissioner of Boston, there are no suspects. FBI is to overlook to the criminal investigation of the attacks.
US president barrack Obama said in a determined tone that they will find out who did this and also requested to the Americans not to jump to a conclusion. He also offered condolences and prayers and said that whoever was responsible for this would suffer the full weight of justice. He also said that he had spoken to the FBI director secretary of homeland security and also to the Massachusetts governor.
A US intelligence officer also said that police had found two more unexploded devices. As of now high security is provided in New York and Washington.  Yellow tape was used by the police to stop the pedestrians from getting into the white house. Only credentialed pass holders were allowed to get inside and leave the place. The speaker of the House of Representatives Mr John Boehner in order to pay respect to the victims, flags would fly on federal government buildings and hall staff over Capitol Hill.
Mostly the patients were admitted in Massachusetts general hospital where some patients were said to be critical.  Around 20 patients mostly with leg injury were admitted in the Boston medical centre.