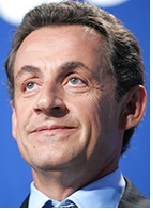 After handing over power to the 2012 Presidential election winner, Francois Hollande, outgoing French President Nicolas Sarkozy is slated for some serious meetings with French officials regarding charges of corruption against him, in addition to funding scandals involving him during his term as President.
Judicial Investigators are no longer tied down by the immunity attached to the post of the President, as according to the Constitution of France such immunity expires within a month of the President stepping out of power. While many friends of the outgoing President are being investigated in this regard, Mr. Sarkozy has continually denied any part in the same.
Mr. Sarkozy is to be investigated with respect to illegalities during his 2007 Presidential campaign and certain funds received therein from L'Oreal heiress Liliane Bettencourt in violation of French Election Code. After the scandal became public during Mr. Sarkozy's Presidential term, an illegal investigation was initiated into how the same came out in the open. The head of France's Domestic Intelligence Agency and a prosecutor has been charged in this regard.
The second investigation probes into what is now popularly known as the " Karachi affair". This issue dates back to when Mr. Sarkozy was a budget Minister, regarding the illegalities and suspicious dealings including corruption charges, in the sale of certain submarines by French Government to Pakistan in the 1990's.Furthermore, Mediaport, a news website has alleged that the Libyan Government under Mohammad Ghaddafi had tried to fund the 2007 Sarkozy Presidential scandal. This has been vociferously denied by the outgoing President.
These investigations are a welcome change in France, as French administration until Jacques Chirac in 2007, has consistently avoided investigating into their former Heads of State. Francois Hollande, the successor of Mr. Sarkozy has vowed to make the necessary changes to French law to facilitate investigations against Presidents in office with respect to charges leveled against them prior to taking office.