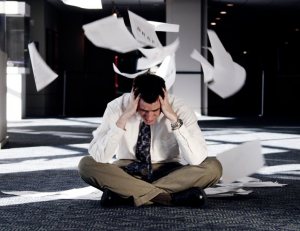 The Florida Bar has filed about 1,400 complaints against the attorneys dealing with housing crisis.
According to Kenneth Marvin, director of lawyer regulations, Florida Bar, the complaints categories mortgage, fraud, foreclosure fraud, loan modification misconduct etc didn't even exist three years ago.
According to Kevin Marvin, the first loan modification complaint filed by him was on 2010 November but now about 793 complaints have been filed.
Further the bar ever hired an additional attorney for dealing foreclosure and mortgage complaints which amounts for about 17% of all open Bar cases.
From the records it  can inferred that  208 of   1,394 housing related cases  have resulted in legal proceedings against the attorney ranging from a public reprimand to disbarment.
Of these cases foreclosure fraud cases are regarded as the highest degree case. This eventually resulted in the collapse of David J. Stern law offices last year. So far no punitive actions have been taken against any attorney in this that category. Most interestingly 234 foreclosure fraud cases of 377 cases are still pending.