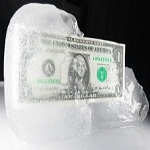 The British law firms are now unwilling to sell to private equity investments in UK Around 77 percent of law firms polled by legal publisher Thomas Reuters Sweet & Maxwell, stated that, they don't think private equity is to be considered as an appropriate source for funding their business. This is because Private equity firms have been eying the legal industry which is of worth nearly to 25 billion pounds a year in terms of fees due to the new ownership rule that came into the force earlier this year.
Further, these Private Equity firms typically buy under performing companies to assist them in their activities and finally end up selling them at a profit. Therefore to curb this over growing inequality, law firms are now allowed to seek external investment by converting from partnerships into Alternative Business Structures (ABS). As per the data received it is said that around 20 law firms have converted to ABS so far. But an exemption to this is Parabis. This company has undertaken Private Equity Investment in such a way that, now it controls the Duke Street in UK by means of selling.
Teri Hawksworth, managing director of Thomas Reuters Sweet & Maxwell expressed him opinion over this matter by stating that, "Some partners feel that pressure from shareholders to deliver short-term returns would radically alter culture at their firms". Hawksworth on the other had said that "Some lawyers have also expressed concern that allowing fee-earners to cash in their stakes in the business could be disincentive others".
A survey that was conducted lately pointed out that 88 out of the 100 biggest law firms have however thought of raising money by selling shares on the stock market as an inappropriate measure for them.  However lawyers on the other hand preferred methods of funding by means of a combination of bank loan ad alternative finance such as lending incomes against security. When these aspects were individually assessed then people's view over this was on an 85 and 50 per cent respectively.
APARNA D. SHENOY
School of Law, Christ University,
Bangalore