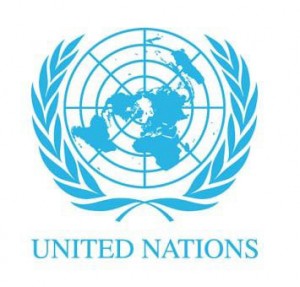 The US Ambassador to the UN has pushed forth recommendations to the UN Security Council to intensify efforts to apply sanctions against Iran that it would not only  slow down the nuclear program of Iran but would also give them sufficient time to resolve the nuclear crisis through diplomatic measures.
She said that the imposition of stringent sanctions would "show Iran there is a price to pay for its deception."
At present Iran is already facing four rounds of sanctions due to the apprehension it has developed in the minds of other members of the UN seeking to develop nuclear weapons and refusing to put an end to uranium enrichment. However the Tehran government has declared that its use of the nuclear program is peaceful and that it is developing the program with the aim of producing energy for civilian use.
Rice has used the report given by the International Atomic Energy Agency last month which has made explicit that some alleged surreptitious work by Iran could not be used for any other purpose other than the manufacture of nuclear armaments.
Rice called on the Security Council committee monitoring sanctions against Iran and its panel of experts to act "robustly" in implementing sanctions and investigating violations.
China and Russia both called for stepped up diplomatic efforts and a new round of talks between Iran and six nations trying to rein in its nuclear program. The last round of talks between Iran and the US, Russia, China, Britain, France and Germany ended in failure in January.
The sanctions, which have chipped away at Iran's economy, ban Iranian arms exports, prohibit the import of several categories of heavy weapons, bar Iranian investment in uranium mining, ban the import of nuclear and missile-related materials, and freeze the assets of key individuals, organizations and companies involved in nuclear and missile activities.
Rice announced that the "ultimate goal" of the United States is to ensure that Iran adheres to its international nuclear obligations and resolves outstanding questions from the IAEA.
US calls on UN Security Council to impose greater sanctions on Iran
Report by Radhalakshmi R