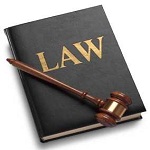 On April 5th 2008, Jeetan  Marandi who was a cultural activist from Jharkhand was arrested. He was arrested for the murder of 20 villagers which included the former Jharkhand chief minister, Babulal Mirandis son Anup. The incident came to be known as Chilkhari massacre which occurred in Chilkari in 2007. The lower court had pronounced capital punishment. The high court of Jharkhand turned down the death sentence as there was no substantial evidence.  He was also acquitted from the charges. Presently his wife Aparna Marandi is in jail on allegations of being a Maoist. There has been no legal assistance provided to her till Ahmed Raja and Anup Aggarwal, the Johar lawyers decided to see to her case.
Another example was the Topchanchi massacre of 2001 where 13 people were tagged as Maoist and 13 police officers were killed. Even though they were acquitted by the Dhanbad district court, they had had to spend so many years in jail.
It was a blessing for the tribal in Ranchi as a group of lawyers decided to take up their cases. There are thousands of tribal in Ranchi who are stigmatized as Maoists and put in jails. A nine member committee was formed to take up their cases and called themselves as NARA (network of advocates for rights and actions). This was done under the protection of JOHAR (Jharkhand organization for human rights) which has also decided to take a survey to find out similar cases and offer them legal advice gratuitously. They also decided to call themselves "muft mein wakil" so that the people can understand that it is free of cost.
Even though there are other agencies offering free legal aid, people do not approach them as they are either scared due to the financial burden or are ignorant of the law. Human rights violation has turned to be a major problem in Jharkhand as many of the tribal are tagged as Maoists and put in jail. An exact number is still not known as to how many of such persons are there in jail.
Lawyers often find it difficult to take case of people who have been branded as Maoists. An example to this would be the case of Sanjay and Suresh Thakur who were charged with being a part of the 2008 Maoist attack. Illiteracy is also a major problem among the tribal.
Anju Xavier,
Kerala Law Academy Law College,
Trivandrum